Hai!
Hari ni aku seharian dekat lab. Buat punya buat experiment, tapi tak dapat result yang aku nak. There is no clear band appear after the electrophoresis step.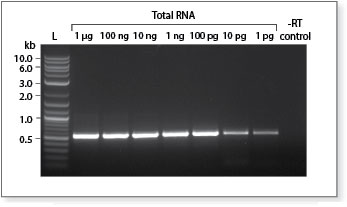 Gambar contoh ambil dari Google Image.
Sepatutnya ada garis-garis putih tu untuk setiap baris. Tapi aku buat tadi tak dapat. Sabar je la. Yang barisan pertama garis banyak-banyak tu dapatlah sebab tu marker je. Huhu. Lusa kena ulang balik la step tadi. Seharian lagi bertapa dekat lab. Tak pe. Fighting. Baru sekali gagal. Belajar dari kesalahan. Tapi aku tak tahu aku salah part mana tadi. Apa-apa je la. Yang penting aku nak siapkan cepat dan nak balik rumah. Mak dah tanya banyak lagi ke tak siap. Banyak dah buat tapi banyak juga kena ulang balik, mak. Huwaaa. *nangis tak berhenti-henti. =P
Polymerase Chain Reaction (PCR) : A laboratory technique used to make multiple copies of a segment of DNA. PCR is very precise and can be used to amplify, or copy, a specific DNA target from a mixture of DNA molecules.
Electrophoresis: A method used in clinical and research laboratories for separating molecules according to their size and electrical charge. An electric current is passed through a medium that contains the mixture of molecules. Each kind of molecule travels through the medium at a different rate, depending on its electrical charge and molecular size. Separation of the molecules occurs based on these differences.